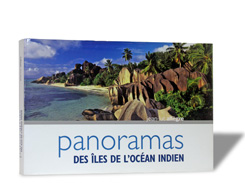 Mauritius, Seychelles, Madagascar, the Comores, La Réunion, Rodrigues lie south east of the Indian ocean and these islands are quite close because of their geography and history.
Each island offers incredible diversity. Their tropical lagoons, volcanic mountains and secret forests have been immaculately preserved through time.
Photographer Jean-Luc Allègre has encompassed panoramic views of magnificent beauty.

Samples: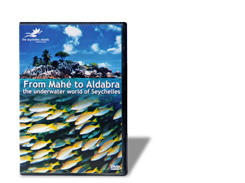 The stunning Seychelles islands, scattered over 1.25 million square kilometres of clear blue Indian Ocean, offer world class diving and stunning undersea life.
This is the first ever comprehensive DVD dive guide to the islands.
Includes chapters on diving even the remotest uninhabited coral islands plus special bonus features.